Adobe Photoshop is the industry-standard software for graphic design, photo editing, and digital art creation. Whether you're a beginner looking to learn the basics or an advanced user seeking to refine your skills, Photoshop offers a world of creative possibilities. In this blog post, we'll explore a range of Photoshop tutorials, from fundamental techniques to advanced tricks, ensuring that users of all skill levels can harness the power of this versatile software.
For Beginners
Getting Started with Photoshop: A comprehensive beginner's guide, covering the Photoshop interface, tools, and basic functions.
Introduction to Layers: Learn how to work with layers, a fundamental concept in Photoshop, for non-destructive editing and design composition.
Photo Retouching Basics: Dive into the world of photo editing by exploring simple retouching techniques, like removing blemishes and enhancing colours.
Intermediate Level
Mastering Selections: Discover the art of making precise selections using tools like the Magic Wand, Lasso, and Quick Selection Tool.
Text Effects: Create eye-catching text effects, such as 3D text, text on a path, and text blending with images.
Photo Manipulation: Learn advanced techniques for seamlessly blending and manipulating images to create surreal or fantasy compositions.
Advanced Techniques
Digital Painting: Delve into digital painting with Photoshop, exploring brush settings, blending modes, and techniques to create stunning artwork.
Vector Artwork: Combine Photoshop's raster capabilities with vector shapes to create scalable and versatile illustrations.
Actions and Automation: Streamline your workflow by creating custom actions and using automation features for repetitive tasks.
Specialized Skills
UI/UX Design: Explore Photoshop's role in UI/UX design, including creating wireframes, prototypes, and design mockups for websites and apps.
Photorealistic Rendering: Learn the intricacies of creating photorealistic digital art and product renderings using advanced techniques.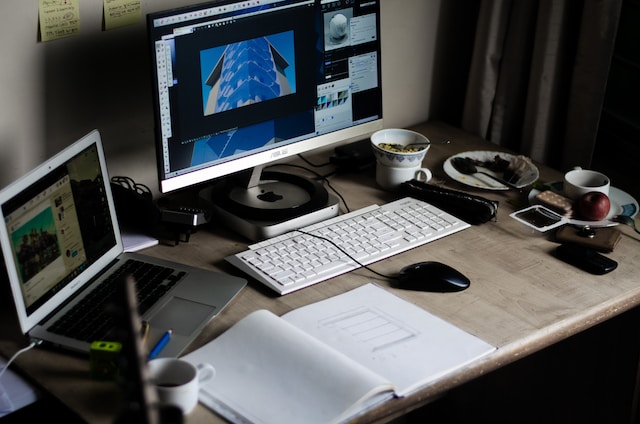 Advanced Photo Compositing: Master the art of intricate photo compositing, seamlessly blending multiple images into a cohesive and realistic scene.
Conclusion
Adobe Photoshop is a creative powerhouse with limitless possibilities. Whether you're just starting or already well-versed in Photoshop, these tutorials offer a pathway to enhance your skills and unlock your creative potential. From basic edits to complex digital artistry, Photoshop continues to be an essential tool for graphic designers, photographers, and digital artists worldwide. So, pick a tutorial that suits your skill level and embark on a creative journey through the world of Photoshop.